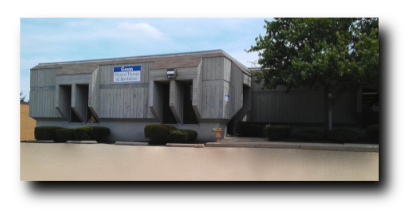 Yes! We're open!

Green Physical Therapy & SportsCare
remains open and is accepting new patients.

We are classified as an essential business
and want to reassure current and prospective patients
that we will continue to provide quality care while meeting
and exceeding recommendations of the CDC.


Protecting You and Our Staff
✺
What to Expect at Our Office
Please help us with our commitment to keep everyone safe.

As recommended by the CDC, we require our patients and staff to wear a mask or face covering while in our office. If you do not have a mask, we will supply one for you.

When entering our office, patients will be asked symptom screening questions and will have their temperature taken with a no-touch infrared thermometer.

Patients will be asked to use hand sanitizer and/or wash their hands when entering and leaving the office. Staff will continue to wash and/or sanitize their hands multiple times per day and in between all patient contact.

Visitors accompanying adult patients are asked to wait in their car unless special assistance is required. Visitors must use hand sanitizer and/or wash their hands before entering waiting room and must stay in the waiting room during patient's treatment. Please bring reading material if needed, highly touched items such as magazines have been removed from the waiting room.

Our staff will continue to diligently and thoroughly wipe down and disinfect all surfaces including but not limited to: treatment tables, rehab equipment, countertops, door handles, sink faucets, etc.

We understand the nature of our treatment involves contact with our patients. Per recommendations from the CDC, we are taking advanced measures to abide by physical distancing wherever possible. In addition, we will properly space equipment, such as treatment tables, to best comply with CDC recommendations about how to administer safe patient care in a clinical setting.

The CDC has identified that older adults and those with serious underlying conditions such as heart disease, diabetes or lung disease may be at higher risk for more severe complications from COVID-19. We have set aside special hours for high-risk patients. Please let us know if you want to be scheduled during these special hours. If you have any doubts about whether you should attend a scheduled appointment, please call the office before arriving for your visit.

These procedures, precautions and restrictions are put in place for the safety of our patients, staff and community. Thank you for your understanding.

✺ ✺ ✺ ✺ ✺
At Green Physical Therapy & SportsCare, our experienced staff is dedicated to providing you and your family with personalized, effective, state-of-the-art rehabilitation that gets you back to your normal, active life.

We provide physical therapy treatment for a diverse range of diagnoses and injuries, specializing in orthopedics, the spine, sports medicine and post-surgical rehabilitation.

We offer convenient appointment times to fit your busy schedule, including lunchtime, after-school and after-work appointments. Most new patients are seen within 48 hours. For more information or to schedule an appointment, please call 330-245-1791.

You have the right to choose
where you go for physical therapy.

Since 2004, our team has been working together
to ensure that Green Physical Therapy & SportsCare
is your first choice for physical therapy.


Office Hours

Monday 8:00 am - 7:00 pm
Tuesday 8:00 am - 12:00 pm
Wednesday 8:00 am - 7:00 pm
Thursday 8:00 am - 12:00 pm
Friday 8:00 am - 7:00 pm